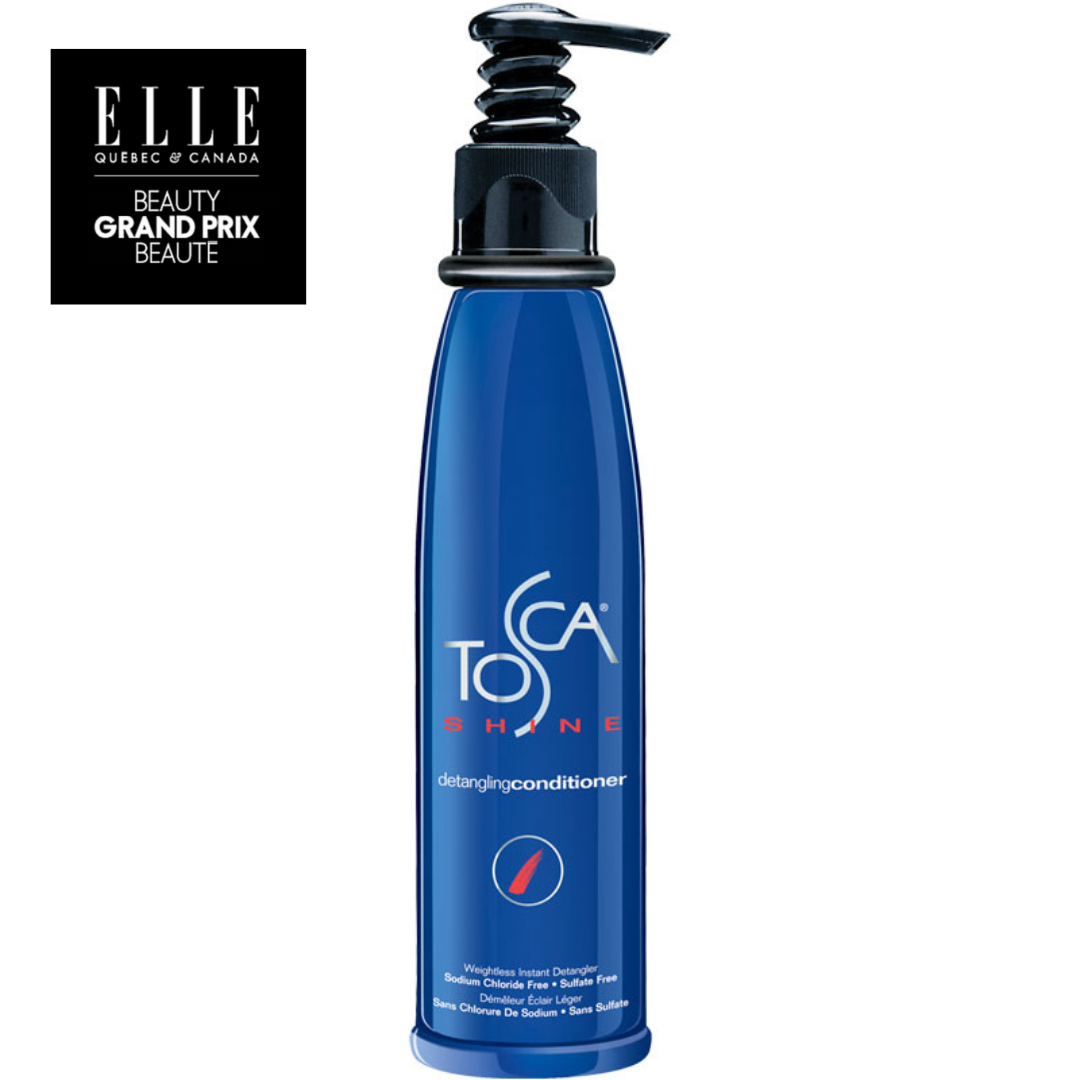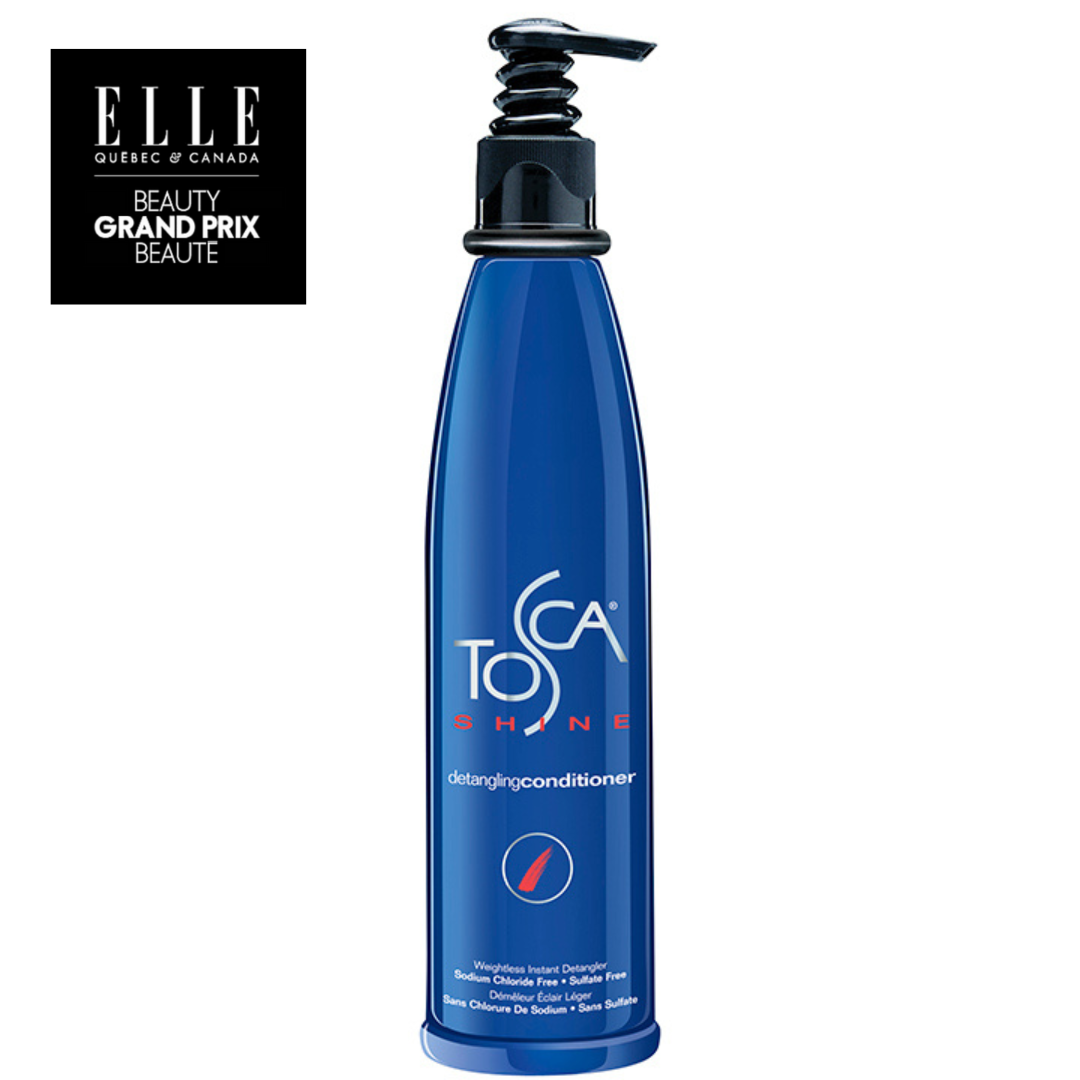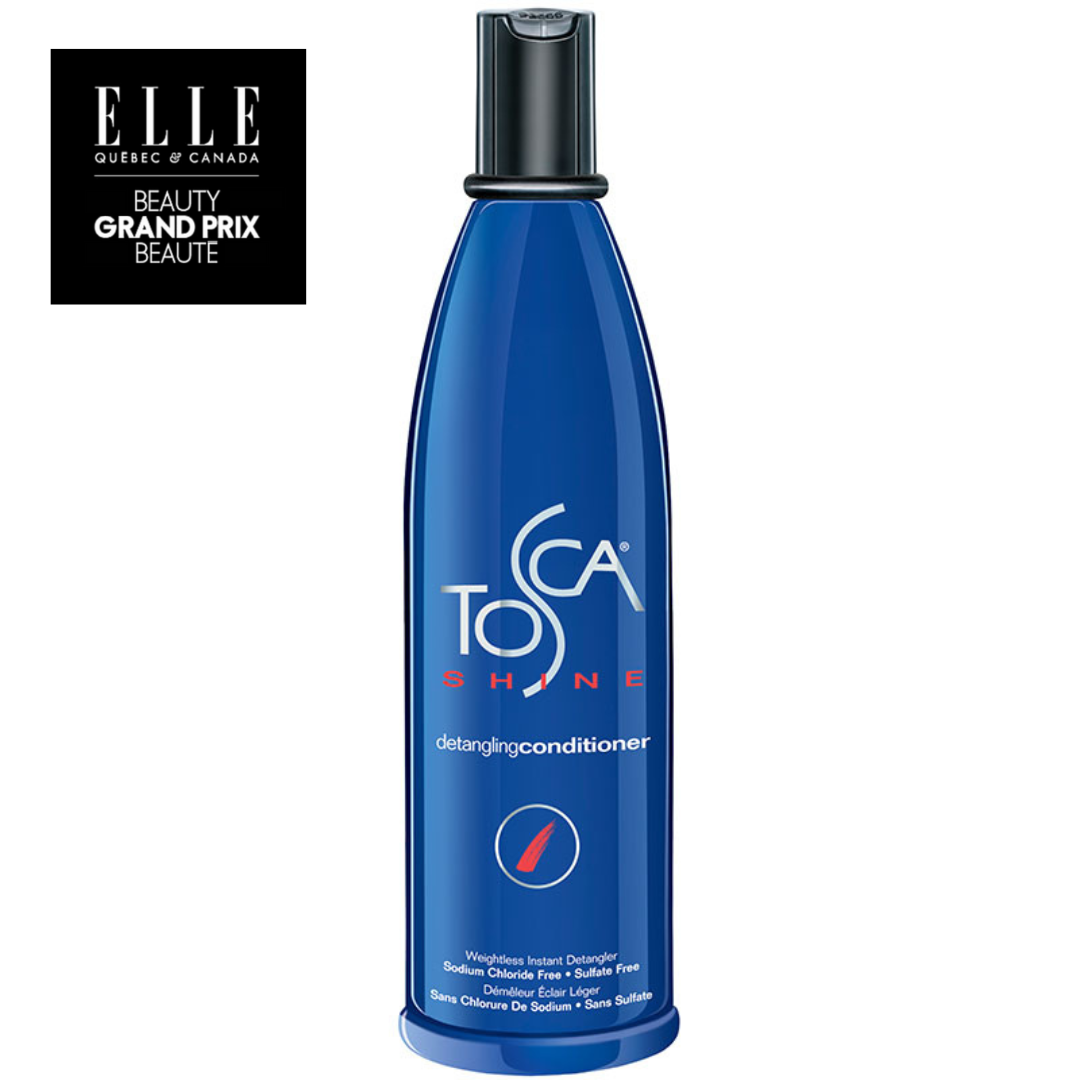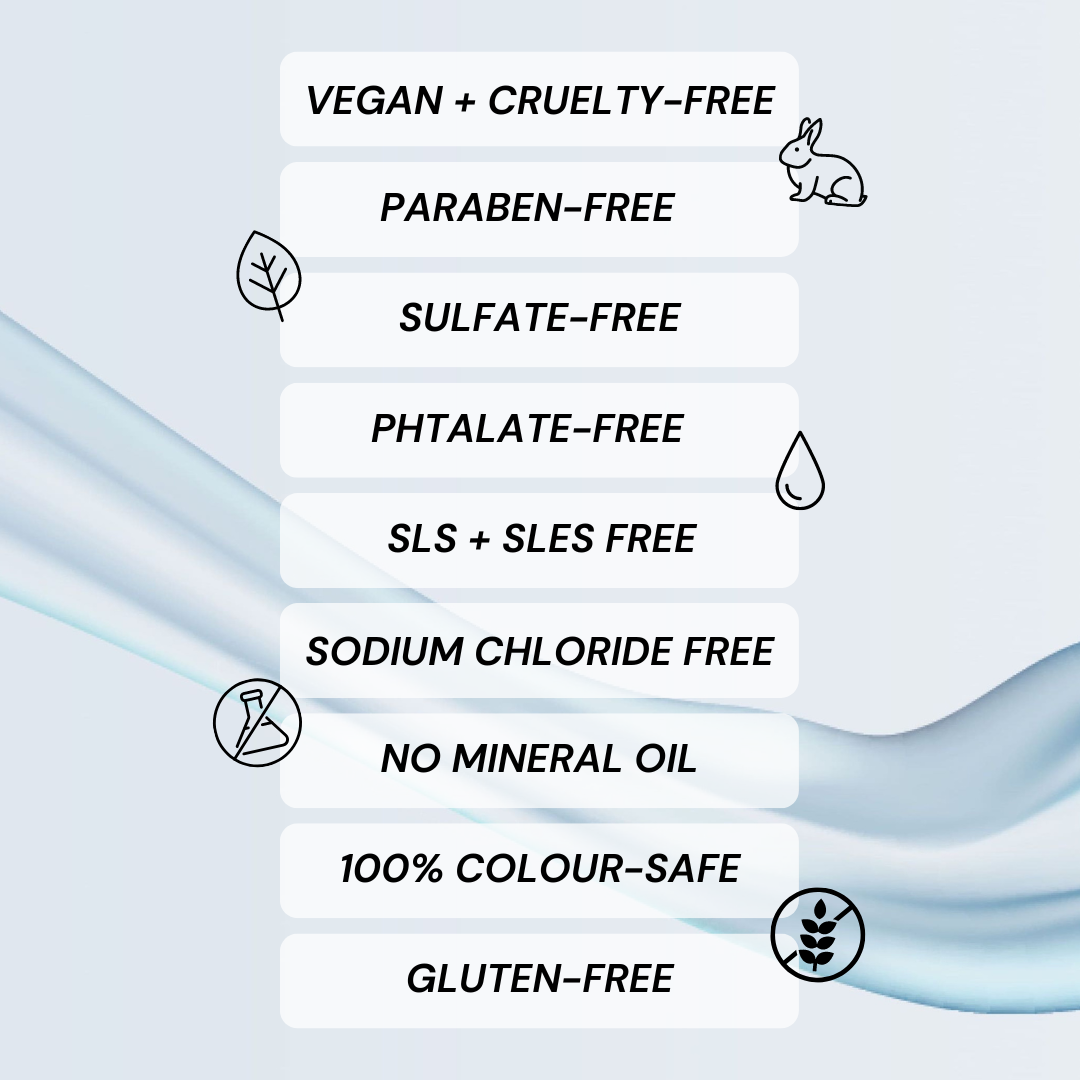 Detangling Conditioner
An instant detangler and conditioner for all hair types that also enhances flexibility and manageability. ‎
An instant detangler and conditioner for all hair types that also enhances flexibility and manageability. ‎
An instant detangler and conditioner for all hair types that also enhances flexibility and manageability. ‎
An instant detangler and conditioner for all hair types that also enhances flexibility and manageability. ‎
An instant detangler and conditioner for all hair types that also enhances flexibility and manageability. ‎
An instant detangler and conditioner for all hair types that also enhances flexibility and manageability. ‎
An instant detangler and conditioner for all hair types that also enhances flexibility and manageability. ‎
An instant detangler and conditioner for all hair types that also enhances flexibility and manageability. ‎
An instant detangler and conditioner for all hair types that also enhances flexibility and manageability. ‎
Free shipping on all orders $99+
100% money-back guarantee
An instant detangler and conditioner for all hair types that also enhances flexibility and manageability. Gives hair a silky feel and maximum shine. To prevent colour fading and harmful UV rays rays, it also contains sunscreen. ‎
An instant detangler and conditioner for all hair types that also enhances flexibility and manageability. Gives hair a silky feel and maximum shine. To prevent colour fading and harmful UV rays rays, it also contains sunscreen. ‎
An instant detangler and conditioner for all hair types that also enhances flexibility and manageability. Gives hair a silky feel and maximum shine. To prevent colour fading and harmful UV rays rays, it also contains sunscreen. ‎
An instant detangler and conditioner for all hair types that also enhances flexibility and manageability. Gives hair a silky feel and maximum shine. To prevent colour fading and harmful UV rays rays, it also contains sunscreen. ‎
An instant detangler and conditioner for all hair types that also enhances flexibility and manageability. Gives hair a silky feel and maximum shine. To prevent colour fading and harmful UV rays rays, it also contains sunscreen. ‎
An instant detangler and conditioner for all hair types that also enhances flexibility and manageability. Gives hair a silky feel and maximum shine. To prevent colour fading and harmful UV rays rays, it also contains sunscreen. ‎
An instant detangler and conditioner for all hair types that also enhances flexibility and manageability. Gives hair a silky feel and maximum shine. To prevent colour fading and harmful UV rays rays, it also contains sunscreen. ‎
An instant detangler and conditioner for all hair types that also enhances flexibility and manageability. Gives hair a silky feel and maximum shine. To prevent colour fading and harmful UV rays rays, it also contains sunscreen. ‎
An instant detangler and conditioner for all hair types that also enhances flexibility and manageability. Gives hair a silky feel and maximum shine. To prevent colour fading and harmful UV rays rays, it also contains sunscreen. ‎
Total 5 star reviews: 98
Total 4 star reviews: 12
Total 3 star reviews: 0
Total 2 star reviews: 0
Total 1 star reviews: 0
100%
would recommend this product
Lucille D.

Verified Buyer

5 Stars

It feels great on my hair and leaves it smelling great and feeling velvety!

Deborah S.

Verified Buyer

5 Stars

I truly enjoy this detangling conditionerr

Kieran K.

Verified Buyer

Keira V.

Verified Buyer

5 Stars

After using the Tosca Style enhancing shampoo, I've been using this conditioner, and over the last year, I've noticed a major improvement in the health and texture of my hair. It is really smooth and glossy.

Lilly-Rose M.

Verified Buyer

5 Stars

My hair was quite dry during the wintertime, and this conditioner was incredibly beneficial. It smells wonderful and leaves my hair silky. My hair is thick and curly, and it provides wonderful slip. I just need one pump. I think this will become my new go-to product, and I can't wait to test the rest of the collection.
Reviews Loaded
Reviews Added
Gentle formulation for daily use
Provides maximum brilliance
Instant detangling properties
Conditions and smoothes
Restores flexibility and manageability
Weightless
Not harmful to coloured hair
Contains sunscreen to protect colour from fading and damage from UV rays
Gentle formulation for daily use
Provides maximum brilliance
Instant detangling properties
Conditions and smoothes
Restores flexibility and manageability
Weightless
Not harmful to coloured hair
Contains sunscreen to protect colour from fading and damage from UV rays
Gentle formulation for daily use
Provides maximum brilliance
Instant detangling properties
Conditions and smoothes
Restores flexibility and manageability
Weightless
Not harmful to coloured hair
Contains sunscreen to protect colour from fading and damage from UV rays
Gentle formulation for daily use
Provides maximum brilliance
Instant detangling properties
Conditions and smoothes
Restores flexibility and manageability
Weightless
Not harmful to coloured hair
Contains sunscreen to protect colour from fading and damage from UV rays
Gentle formulation for daily use
Provides maximum brilliance
Instant detangling properties
Conditions and smoothes
Restores flexibility and manageability
Weightless
Not harmful to coloured hair
Contains sunscreen to protect colour from fading and damage from UV rays
Gentle formulation for daily use
Provides maximum brilliance
Instant detangling properties
Conditions and smoothes
Restores flexibility and manageability
Weightless
Not harmful to coloured hair
Contains sunscreen to protect colour from fading and damage from UV rays
Gentle formulation for daily use
Provides maximum brilliance
Instant detangling properties
Conditions and smoothes
Restores flexibility and manageability
Weightless
Not harmful to coloured hair
Contains sunscreen to protect colour from fading and damage from UV rays
Gentle formulation for daily use
Provides maximum brilliance
Instant detangling properties
Conditions and smoothes
Restores flexibility and manageability
Weightless
Not harmful to coloured hair
Contains sunscreen to protect colour from fading and damage from UV rays
Gentle formulation for daily use
Provides maximum brilliance
Instant detangling properties
Conditions and smoothes
Restores flexibility and manageability
Weightless
Not harmful to coloured hair
Contains sunscreen to protect colour from fading and damage from UV rays
Apply a tiny amount to wet hair that has been washed with your preferred Tosca Style shampoo and massage with your finger tips. Rinse thoroughly. Follow up with Tosca Style styling products. ‎
Apply a tiny amount to wet hair that has been washed with your preferred Tosca Style shampoo and massage with your finger tips. Rinse thoroughly. Follow up with Tosca Style styling products. ‎
Apply a tiny amount to wet hair that has been washed with your preferred Tosca Style shampoo and massage with your finger tips. Rinse thoroughly. Follow up with Tosca Style styling products. ‎
Apply a tiny amount to wet hair that has been washed with your preferred Tosca Style shampoo and massage with your finger tips. Rinse thoroughly. Follow up with Tosca Style styling products. ‎
Apply a tiny amount to wet hair that has been washed with your preferred Tosca Style shampoo and massage with your finger tips. Rinse thoroughly. Follow up with Tosca Style styling products. ‎
Apply a tiny amount to wet hair that has been washed with your preferred Tosca Style shampoo and massage with your finger tips. Rinse thoroughly. Follow up with Tosca Style styling products. ‎
Apply a tiny amount to wet hair that has been washed with your preferred Tosca Style shampoo and massage with your finger tips. Rinse thoroughly. Follow up with Tosca Style styling products. ‎
Apply a tiny amount to wet hair that has been washed with your preferred Tosca Style shampoo and massage with your finger tips. Rinse thoroughly. Follow up with Tosca Style styling products. ‎
Apply a tiny amount to wet hair that has been washed with your preferred Tosca Style shampoo and massage with your finger tips. Rinse thoroughly. Follow up with Tosca Style styling products. ‎
Aqueous Organic Certified Solution Of Gentian (Gentiana Lutea) Extract (Protects)/Chamomile (Anthemis Nobilis) Extract (Soothes)/ Calendula Officinalis Extract (Stimulates)/Comfrey (Symphytum Officinale) Extract (Smoothes)/Black Tea (Camellia Sinensis) Extract (Antioxydant)/ Aloe Vera Gel (Moisturizes) • Brassicyl isoleucinate esylate (and) Brassica alcohol, Cetearyl Glucoside (and) Cetearyl Alcohol (Conditions, Detangles) • Isododecane (Softens) • Coconut alkanes (Smoothes) • Dicapryl succinate (Conditions, Shine) • Fragrance (Essential Oils) • Wheat Germ Oil (Moisturizes) • Panthenol (Provitamin B, Conditions) • Hydrolyzed Wheat Protein (and) Hydrolyzed Soy Protein (and) Hydrolyzed Corn Protein (Plant Keratin, Conditions) • Guar Hydroxypropyltrimonium Chloride (Conditioner) • Lecithin (Moisturizes) • Citric Acid (Citrus Extract)
Aqueous Organic Certified Solution Of Gentian (Gentiana Lutea) Extract (Protects)/Chamomile (Anthemis Nobilis) Extract (Soothes)/ Calendula Officinalis Extract (Stimulates)/Comfrey (Symphytum Officinale) Extract (Smoothes)/Black Tea (Camellia Sinensis) Extract (Antioxydant)/ Aloe Vera Gel (Moisturizes) • Brassicyl isoleucinate esylate (and) Brassica alcohol, Cetearyl Glucoside (and) Cetearyl Alcohol (Conditions, Detangles) • Isododecane (Softens) • Coconut alkanes (Smoothes) • Dicapryl succinate (Conditions, Shine) • Fragrance (Essential Oils) • Wheat Germ Oil (Moisturizes) • Panthenol (Provitamin B, Conditions) • Hydrolyzed Wheat Protein (and) Hydrolyzed Soy Protein (and) Hydrolyzed Corn Protein (Plant Keratin, Conditions) • Guar Hydroxypropyltrimonium Chloride (Conditioner) • Lecithin (Moisturizes) • Citric Acid (Citrus Extract)
Aqueous Organic Certified Solution Of Gentian (Gentiana Lutea) Extract (Protects)/Chamomile (Anthemis Nobilis) Extract (Soothes)/ Calendula Officinalis Extract (Stimulates)/Comfrey (Symphytum Officinale) Extract (Smoothes)/Black Tea (Camellia Sinensis) Extract (Antioxydant)/ Aloe Vera Gel (Moisturizes) • Brassicyl isoleucinate esylate (and) Brassica alcohol, Cetearyl Glucoside (and) Cetearyl Alcohol (Conditions, Detangles) • Isododecane (Softens) • Coconut alkanes (Smoothes) • Dicapryl succinate (Conditions, Shine) • Fragrance (Essential Oils) • Wheat Germ Oil (Moisturizes) • Panthenol (Provitamin B, Conditions) • Hydrolyzed Wheat Protein (and) Hydrolyzed Soy Protein (and) Hydrolyzed Corn Protein (Plant Keratin, Conditions) • Guar Hydroxypropyltrimonium Chloride (Conditioner) • Lecithin (Moisturizes) • Citric Acid (Citrus Extract)
Aqueous Organic Certified Solution Of Gentian (Gentiana Lutea) Extract (Protects)/Chamomile (Anthemis Nobilis) Extract (Soothes)/ Calendula Officinalis Extract (Stimulates)/Comfrey (Symphytum Officinale) Extract (Smoothes)/Black Tea (Camellia Sinensis) Extract (Antioxydant)/ Aloe Vera Gel (Moisturizes) • Brassicyl isoleucinate esylate (and) Brassica alcohol, Cetearyl Glucoside (and) Cetearyl Alcohol (Conditions, Detangles) • Isododecane (Softens) • Coconut alkanes (Smoothes) • Dicapryl succinate (Conditions, Shine) • Fragrance (Essential Oils) • Wheat Germ Oil (Moisturizes) • Panthenol (Provitamin B, Conditions) • Hydrolyzed Wheat Protein (and) Hydrolyzed Soy Protein (and) Hydrolyzed Corn Protein (Plant Keratin, Conditions) • Guar Hydroxypropyltrimonium Chloride (Conditioner) • Lecithin (Moisturizes) • Citric Acid (Citrus Extract)
Aqueous Organic Certified Solution Of Gentian (Gentiana Lutea) Extract (Protects)/Chamomile (Anthemis Nobilis) Extract (Soothes)/ Calendula Officinalis Extract (Stimulates)/Comfrey (Symphytum Officinale) Extract (Smoothes)/Black Tea (Camellia Sinensis) Extract (Antioxydant)/ Aloe Vera Gel (Moisturizes) • Brassicyl isoleucinate esylate (and) Brassica alcohol, Cetearyl Glucoside (and) Cetearyl Alcohol (Conditions, Detangles) • Isododecane (Softens) • Coconut alkanes (Smoothes) • Dicapryl succinate (Conditions, Shine) • Fragrance (Essential Oils) • Wheat Germ Oil (Moisturizes) • Panthenol (Provitamin B, Conditions) • Hydrolyzed Wheat Protein (and) Hydrolyzed Soy Protein (and) Hydrolyzed Corn Protein (Plant Keratin, Conditions) • Guar Hydroxypropyltrimonium Chloride (Conditioner) • Lecithin (Moisturizes) • Citric Acid (Citrus Extract)
Aqueous Organic Certified Solution Of Gentian (Gentiana Lutea) Extract (Protects)/Chamomile (Anthemis Nobilis) Extract (Soothes)/ Calendula Officinalis Extract (Stimulates)/Comfrey (Symphytum Officinale) Extract (Smoothes)/Black Tea (Camellia Sinensis) Extract (Antioxydant)/ Aloe Vera Gel (Moisturizes) • Brassicyl isoleucinate esylate (and) Brassica alcohol, Cetearyl Glucoside (and) Cetearyl Alcohol (Conditions, Detangles) • Isododecane (Softens) • Coconut alkanes (Smoothes) • Dicapryl succinate (Conditions, Shine) • Fragrance (Essential Oils) • Wheat Germ Oil (Moisturizes) • Panthenol (Provitamin B, Conditions) • Hydrolyzed Wheat Protein (and) Hydrolyzed Soy Protein (and) Hydrolyzed Corn Protein (Plant Keratin, Conditions) • Guar Hydroxypropyltrimonium Chloride (Conditioner) • Lecithin (Moisturizes) • Citric Acid (Citrus Extract)
Aqueous Organic Certified Solution Of Gentian (Gentiana Lutea) Extract (Protects)/Chamomile (Anthemis Nobilis) Extract (Soothes)/ Calendula Officinalis Extract (Stimulates)/Comfrey (Symphytum Officinale) Extract (Smoothes)/Black Tea (Camellia Sinensis) Extract (Antioxydant)/ Aloe Vera Gel (Moisturizes) • Brassicyl isoleucinate esylate (and) Brassica alcohol, Cetearyl Glucoside (and) Cetearyl Alcohol (Conditions, Detangles) • Isododecane (Softens) • Coconut alkanes (Smoothes) • Dicapryl succinate (Conditions, Shine) • Fragrance (Essential Oils) • Wheat Germ Oil (Moisturizes) • Panthenol (Provitamin B, Conditions) • Hydrolyzed Wheat Protein (and) Hydrolyzed Soy Protein (and) Hydrolyzed Corn Protein (Plant Keratin, Conditions) • Guar Hydroxypropyltrimonium Chloride (Conditioner) • Lecithin (Moisturizes) • Citric Acid (Citrus Extract)
Aqueous Organic Certified Solution Of Gentian (Gentiana Lutea) Extract (Protects)/Chamomile (Anthemis Nobilis) Extract (Soothes)/ Calendula Officinalis Extract (Stimulates)/Comfrey (Symphytum Officinale) Extract (Smoothes)/Black Tea (Camellia Sinensis) Extract (Antioxydant)/ Aloe Vera Gel (Moisturizes) • Brassicyl isoleucinate esylate (and) Brassica alcohol, Cetearyl Glucoside (and) Cetearyl Alcohol (Conditions, Detangles) • Isododecane (Softens) • Coconut alkanes (Smoothes) • Dicapryl succinate (Conditions, Shine) • Fragrance (Essential Oils) • Wheat Germ Oil (Moisturizes) • Panthenol (Provitamin B, Conditions) • Hydrolyzed Wheat Protein (and) Hydrolyzed Soy Protein (and) Hydrolyzed Corn Protein (Plant Keratin, Conditions) • Guar Hydroxypropyltrimonium Chloride (Conditioner) • Lecithin (Moisturizes) • Citric Acid (Citrus Extract)
Aqueous Organic Certified Solution Of Gentian (Gentiana Lutea) Extract (Protects)/Chamomile (Anthemis Nobilis) Extract (Soothes)/ Calendula Officinalis Extract (Stimulates)/Comfrey (Symphytum Officinale) Extract (Smoothes)/Black Tea (Camellia Sinensis) Extract (Antioxydant)/ Aloe Vera Gel (Moisturizes) • Brassicyl isoleucinate esylate (and) Brassica alcohol, Cetearyl Glucoside (and) Cetearyl Alcohol (Conditions, Detangles) • Isododecane (Softens) • Coconut alkanes (Smoothes) • Dicapryl succinate (Conditions, Shine) • Fragrance (Essential Oils) • Wheat Germ Oil (Moisturizes) • Panthenol (Provitamin B, Conditions) • Hydrolyzed Wheat Protein (and) Hydrolyzed Soy Protein (and) Hydrolyzed Corn Protein (Plant Keratin, Conditions) • Guar Hydroxypropyltrimonium Chloride (Conditioner) • Lecithin (Moisturizes) • Citric Acid (Citrus Extract)